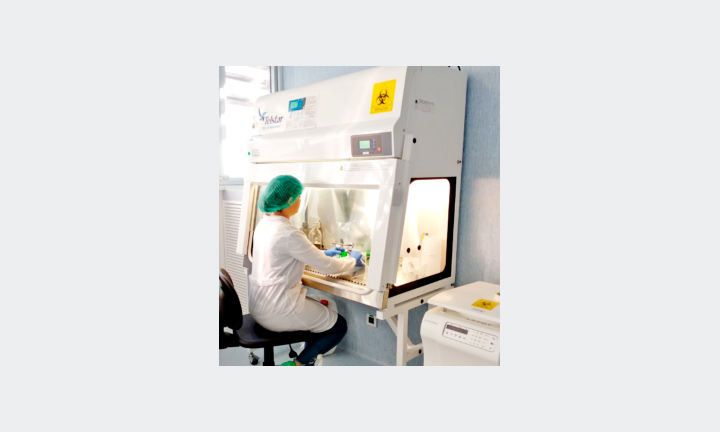 NCB-3 Lab
This laboratory focuses on level 3 (NCB3) pathogen research. Access to the facilities is restricted and will only be available on a self-service basis after a specific programme is agreed upon or collaborations are established with the technical staff at the lab. Available equipment:
Three cabins with biological protection type II

Two routine microscopes (one with fluorescence)

Fridge and freezers to stock samples and reactants
Technical staff
Galina Pinzaru
Lab manager and head of quality assurance
She is a member of staff specialised in clinical diagnosis who has been part of CINBIO since 2017. Ms Pinzaru is also qualified in matters of biological safety to prepare the NCB-3 laboratory and manage the centre's quality assurance system ISO 9001:2015. She is currently in charge of the common use labs and quality assurance.