Teses CINBIO - Carlos Fernández Lodeiro

05 May 2023
O venres 5 de maio ás 11:00 horas, Carlos Fernández Lodeiro, do Grupo de NanoBioMateriais Funcionais (FunNanoBio) do CINBIO, presentará a súa tese de doutoramento baixo o título "SYNTHESIS AND CHARACTERIZATION OF PLASMONIC NANOPARTICLES WITH IMPROVED BIOSENSING AND CATALYTIC PROPERTIES".
Será no antigo Salón de Graos do Edificio de Ciencias Experimentais do Campus de Vigo da Universidade de Vigo.
Resumo:
This thesis dissertation is focused on the development of new synthetic routes of noble metal nanoparticles employing green chemistry and the use of these plasmonic nanomaterials as nanozymes and Raman probes for the development of a dual mode SERS-based lateral flow immunoassay sensors.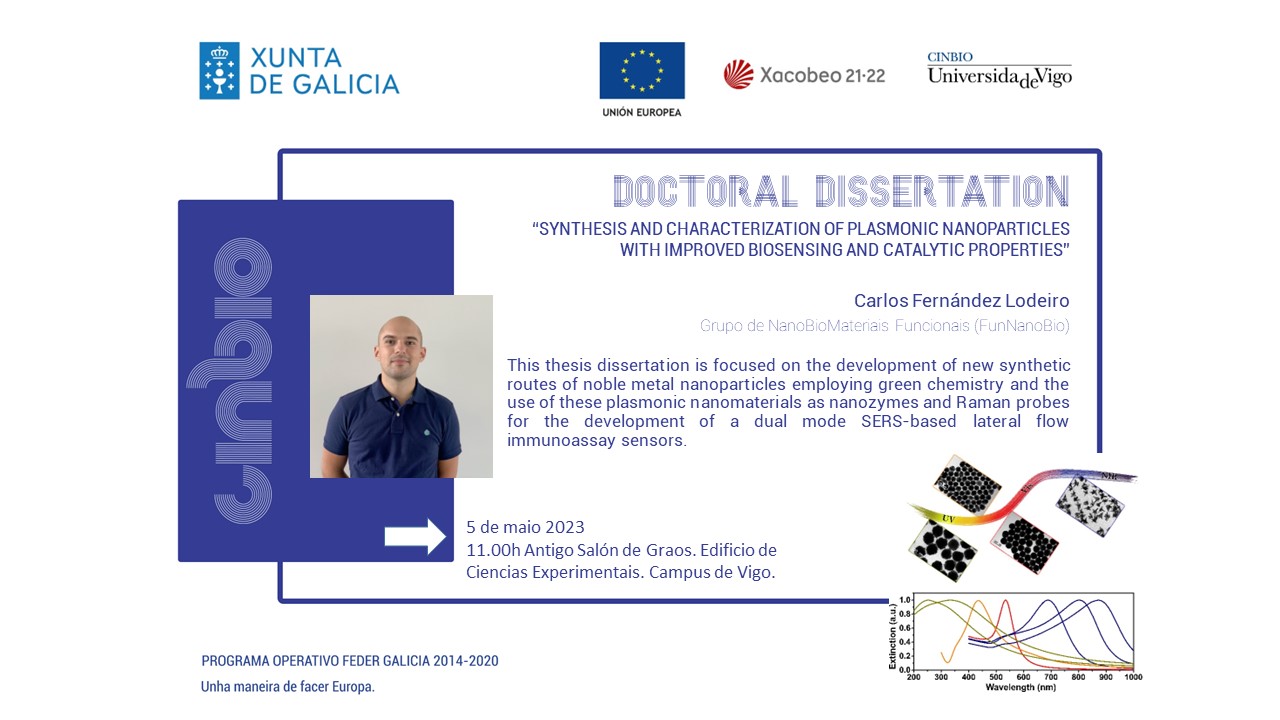 More events